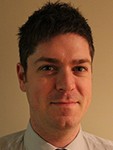 Vance Stazzonelli, CEO, XRF Scientific
Vance joined XRF Scientific as CFO in October 2008 after working for the group as its external accountant for a number of years.  He was subsequently appointed Chief Operating Officer in January 2011 and then to CEO in August 2012. During his time as CFO/COO he developed an excellent understanding of the intricate, technology business that XRF operates. He has also been in the role of Company Secretary since June 2008.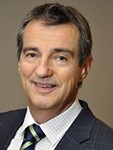 Hubert Coutu, General Manager, XRF Scientific America's
Hubert joined XRF Scientific as Manager of the America's office. He has been involved in precious metals since 1986. Firstly as sales representative for Johnson Matthey Eastern Canada, where he gained experience in platinum labware products for the brazing industry and jewellery alloys. He joined Kitco
Metals in 2001 in Montreal where he specialized in purchasing precious metals for refining and selling metals as investment. At Kitco, Hubert developed extensive experience in management, marketing strategies and expanded the platinum ware product line in new territories until the divisions acquisition by XRF Scientific in August 2013.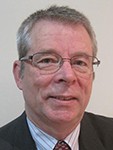 Steve Pressor, Commercial Manager, XRF Scientific
Steve has over twenty years experience in the design, manufacture and marketing of scientific instruments for X-ray fluorescence and ICP-AE analysis sample preparation techniques. He has a strong background in electronics and scientific instrumentation. Steve is a founding director of XRF Technology (VIC) Pty Ltd. In his role as a senior manager engaged in business operations directed specifically towards the world market and having traveled extensively over the last two decades on business activities, conferences and trade shows, Steve has gained a broad spectrum of information, views and understanding enabling a proactive approach to business negotiations and promotions. Steve was appointed Commercial Manager of XRF Scientific in January 2011.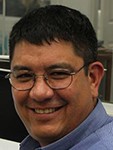 Jeffrey Brown, General Manager, XRF Chemicals
Mr Brown has 20 years experience in the design, manufacture and commissioning of specialised equipment for the chemical manufacturing industry. He was instrumental in the development of fluidized mincing equipment for the gold industry as well as being responsible for the production of X-Ray flux.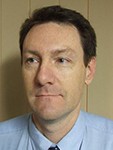 Robert McConnell, General Manager, XRF Technology WA
Rob graduated from UNSW in 1988 with a Bachelor of Engineering in Ceramics (Honours). Following university, Rob worked for Austral Bricks in supervisory and management roles in manufacturing and then as Technical Manager and later as Works Manager for Metro Bricks. Moving to Bristle Clay Tiles in 1999, Rob worked as Operations Manager until 2004 when he accepted the Operations Manager role at Rojan Advanced Ceramics where he was responsible for the production of high temperature technical ceramics. Rob joined XRF Technology WA as Production Manager in 2006 and was subsequently appointed General Manager. Rob has had extensive experience in manufacturing, industrial relations, scheduling, budgeting, strategic planning, safety and quality systems.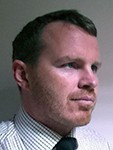 Dr Francis Linnane, GM – Product Strategy, XRF Scientific/XRF Technology VIC
Dr Francis Linnane has 15 years experience in manufacturing and high tech industries. He has been General Manager at XRF Technology since April 2011. He is responsible for the management of all aspects of XRF Technology (Vic) division and for the overall product strategy of the group. Prior to Joining XRF, Francis was general manager at No Bolt Operations for three years. During his career, he has held positions in General management, plant management and process improvement in industries from fibre optics through to banknote printing. He has PhD in Laser Ultrasound from Nottingham University and an MBA from Melbourne Business School. He is a graduate member of the Australian Institute of Company directors.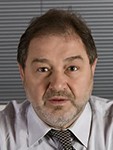 Gino Manfredi, General Manager, XRF Labware
Gino has been involved in the precious metals industry for over 25 years. Prior to his role as General Manager of XRF Labware, a position he has held since its inception in 2000, Gino was involved in the creation of AGR Industrial Products. This company was created to assist The Perth Mint add value to the gold and silver it refined and to support industries using precious metals. During this time he has gained considerable experience in the administration, manufacturing, sales and marketing aspects of this unique industry. Gino has been instrumental in XRF Labware's growth and expansion and as a result the division has a global reputation as one of the premier suppliers of platinum labware.